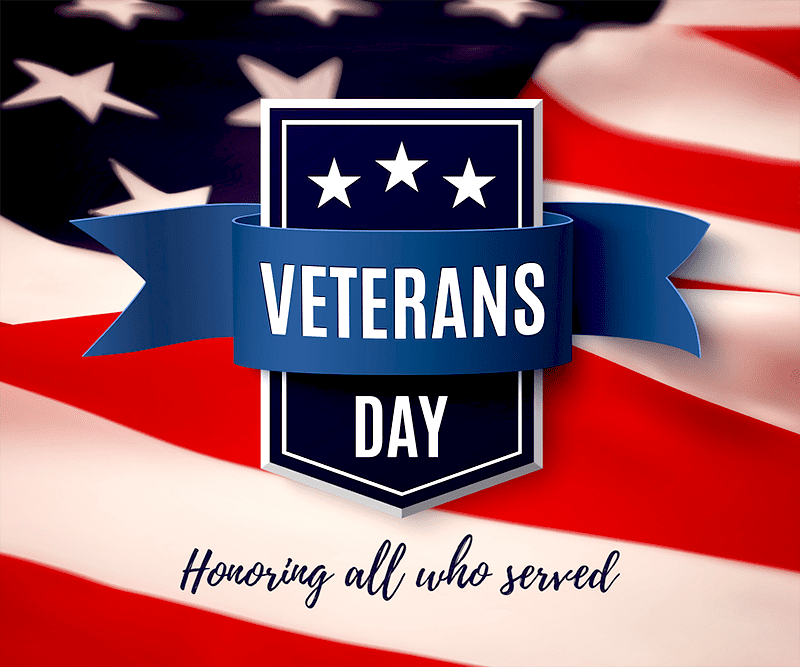 It's not Memorial Day
Veterans Day is a holiday many confuse for Memorial Day. They are two similar holidays, but November 11 is a day for honoring all American veterans, living or dead. But it's mostly for honoring living veterans who have served their country in the United States Armed Forces.
Memorial Day is meant to only honor US servicemen and servicewomen who died while serving their country. You can read more about Memorial Day here, but this post is about Veterans Day.
Here are some facts about Veterans Day you should know:
Armistice Day
It had a different name. Originally called "Armistice Day", the Veterans Day holiday began on Nov. 11, 1919, on the first anniversary of the end of World War I. President Eisenhower officially changed the name of the holiday from Armistice Day to Veterans Day in 1954.
Eleven-Eleven-Eleven
Veterans Day was celebrated on the fourth Monday in October between 1971 and 1977. It was changed back to its original date, on November 11, 1978. World War I formally ended on November 11th, at the 11th hour, on the 11th month. November 11 became a national holiday starting in 1938 and is recognized as both a state and federal holiday.
Veteran's Day or Veterans' Day?
Neither. The word "veteran" comes from the nomenclature of the old English language, meaning old, experienced soldier. There is not supposed to be an apostrophe in the name, yet some still spell it as Veteran's Day or Veterans' Day. Some schools close on Veterans Day and some don't, as there is no legal requirement for a school to close on November 11.
By the Numbers
7.8 million veterans served during the Vietnam War era.
5.2 million veterans served during the Gulf War.
2.6 million veterans served during World War II.
2.8 million veterans served during the Korean War.
And finally, Super Heat & Air does not close on November 11. So give us a call for all of your air conditioning needs! We also honor our military service men and women with a 15% discount on all services. Happy Veterans Day!
No Interest For 60 Months!*
With Approved Credit
Get Super Heat & Air Club Membership
for

Only $29

!
Add us to your Spring Cleaning List!
With a $39 System Check & Free Duct Work Evaluation
Nest Products & Installation Deal
Get Nest Pro Wifi Phone Video Doorbell & Nest Pro Learning Wifi Thermostat INSTALLED for only $897
$29/mo Super Heat & Air Club Membership
2 FREE Annual HVAC Maintenance Services, FREE service calls, and more!
Warrior Carbon Air Purifiers* 
0% Interest & No Payments for 18 months
On New AC Unit installation
35-Point AC Maintenance Special*
Free Estimate for Any New HVAC Installation
"Because Super Heroes Don't Take A Day Off!"
We provide round-the-clock services that include the following: