Heater Not Working? Things You Can Do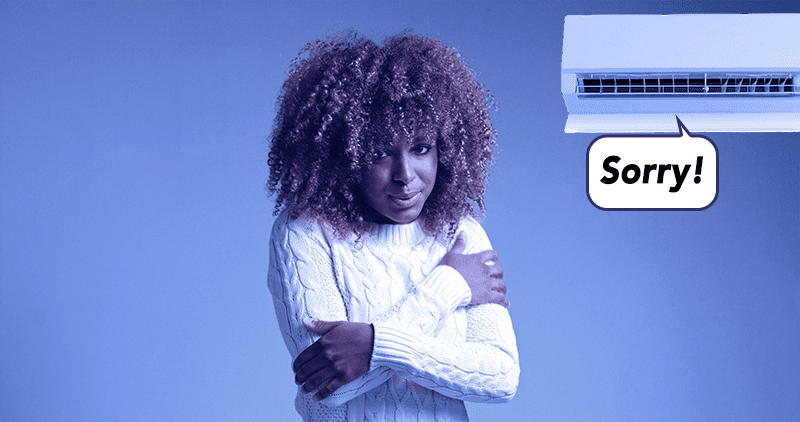 A Working Heater Makes the Cold Sweeter!
Well look at that, it's cold in Florida! Yeah, shocking right? But no matter how much people who live in colder climates make fun of the idea of Florida being cold, it's cold to us!
The Heat is Off
We're seeing temperatures dipping into the 40s again this week. And while some of us can do with the heater not working, a lot of us can't. Proof of that is how busy our phones have been during what is essentially our off-season! There are many things you can do to stay warm while you wait for service if your heater is broken.
But before we get into that, here are some common causes for the heater not working:
Dead blower motor
Dirty evaporator coils
Bad or broken wiring
Clogged pipes
Burnt control board
Filthy air filters
A central HVAC (Heating, Ventilation and Air Conditioning) system requires several different power sources, and there are many moving parts that can malfunction or fail. Sometimes the problem is as simple as a power breaker shutting off. But more serious issues like the ones listed above should only be fixed by a heating professional. And of course we're going to shamelessly plug ourselves here and tell you to call us 24/7 at (813) 355-0288 if your heater is not working!
Heat Pumps and Cold Weather
If you have a heat pump, it's important to remember that they don't actually generate heat. Instead, they move heat from one place to the other. In other words, a heat pump moves heat from outdoors to indoors during cold temperatures, and vice-versa during warmer temperatures. Heat pumps pull heat out of the air even when it's cold outside. And while they're considered to be more efficient than a furnace, they can lose efficiency in colder temperatures.
Cranking up the thermostat into the 90s won't heat your home up quicker. By turning up the temperature too high too fast, your heat pump will have to work harder and use up more energy to heat your home. Instead use a programmable or smart thermostat to gradually increase the temperature over time until a desirable temperature is reached, thus saving you energy by not working your heat pump too hard, too high and too fast.
Once your desired "warm enough" temperature is reached, don't leave your heat pump running all day or night, as this will waste a lot of energy and possibly create an indoor environment that's uncomfortably hot. We recommend using the Auto setting on your thermostat so that it shuts itself off when the desired temperature is reached.
Maintain Efficiency
We don't care how tired you are of hearing it: you need to change your air filters! Dirty air filters negatively affect your HVAC system's efficiency and performance and could lead to bigger problems down the line. And don't forget to landscape around your outdoor unit to clear debris and prevent airflow blockage. Also, don't put a cover on your heat pump either, as this can lead to mold buildup and pest infestations. Remember that the outdoor unit needs room to "breathe" on all sides. Lastly, don't forget the importance of maintenance at least twice a year and ask a professional HVAC contractor (cough, cough, Super Heat & Air) about the most effective and efficient ways to operate your heat pump system.
Now that we got that out of the way, here are some tips on what to do if the heater not working becomes a problem:
Check your Thermostat
Let's start with the easiest solution first: checking your thermostat! As dumb as this sounds, it could just be set to "Cool" instead of "Heat" without you noticing it. Or the batteries might just need changing, as sometimes worn out batteries cause thermostats to behave erratically or not work properly. Before you call us for help, check your thermostat to see if it's set properly.
Nature's Heat
So it's not the thermostat or a breaker switch and your heater is actually broken. Ok then, we'll get out there as soon as possible to fix it! But in the meantime if there's sunlight outside, try opening all of your drapes or blinds, as letting in sunlight can help warm up your home.
Inspect for Drafty Areas
You don't need us to inspect your home for drafty areas such as windows, doors or attics. Conduct an inspection of your home and check for drafty areas. If the weather stripping on any windows or doors is worn out, it can easily be replaced without having to call a professional. However, if you notice unusually cold areas in your home such as an attic or basement, you might want to schedule a ductwork and insulation inspection.
Self-clean your Oven
Your oven can safely provide some heat to your home. If your oven has a self-cleaning feature, it's a great time to turn it on while you're waiting for heating repairs. A self-cleaning oven can provide some much-needed heat. Just don't leave it open while it's operating!
Use your Fireplace or Fire Pit
If your home comes with a fireplace, why not use it? A fireplace is there to keep you warm until we arrive to fix your heating system. If you don't have a fireplace, why not enjoy some time outdoors cozying up by the fire pit? Just make sure to follow these safety tips before you do.
Heat Up Your Body
Try warming up with electric blankets or a heating pad if your heating system is not working. It also helps to take a hot shower and put on additional layers of clothing until the problem is fixed.
Get a Space Heater
Space heaters are a leading cause of preventable home fires during the cold season. So we usually don't recommend using a space heater because they're so dangerous, but as long as you know how to safely operate one, it should be OK.
Call an HVAC Contractor
Obviously we've been (not so) subtly hinting that you should call us if your heating system is not working. But if you've done the simple stuff like checking your thermostat and making sure the breaker switch is on, then you shouldn't wait too long before calling us. As we mentioned, our phone has been ringing nonstop during these recent cold spells. And we hate to admit it but we're pretty sure our competitors are receiving a lot of calls as well. So the longer you wait to call an HVAC professional, the longer you'll have to wait to get service! Calls to heating companies rise as the weather drops, so the moment you know there's a problem, don't waste any time!
If the heater not working is giving you chills, don't wait to call us for help!  Remember that we're available 7 days a week, 24 hours a day for all of Greater Tampa Bay! So if your heat goes out in the middle of a cold, cold night, we'll be there to make things right!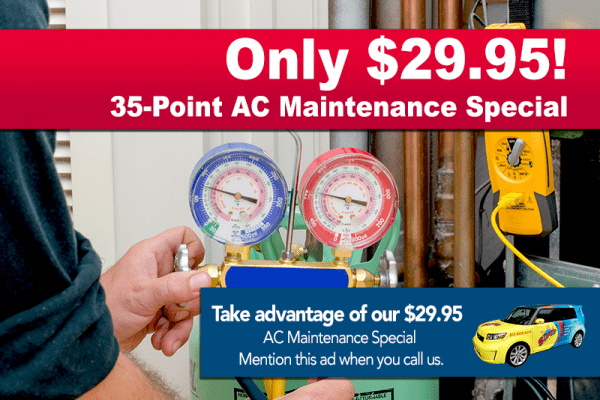 *For first-time customers only.
No Interest For 60 Months!*
With Approved Credit
Get Super Heat & Air Club Membership
for

Only $29

!
$68 Emergency Service Diagnostic
Expires: October 31, 2023
35-Point AC Maintenance Special. Normal Price: $129
Expires: October 31, 2023
Super Heat & Air Club Membership
2 FREE Annual HVAC Maintenance Services, FREE service calls, and more!
Expires: October 31, 2023
Free Airflow and Ductwork Inspections
Expires: October 31, 2023
Free UV Light with New Install
Free UV Light with New Install
Expires: October 31, 2023
Warrior Carbon Air Purifiers* 
Expires: September 30, 2023
0% Interest & No Payments for 18 months
On New AC Unit installation
Expires: October 31, 2023
Free Estimate & Free 2nd Opinion
Free Estimate for Any New HVAC Installation
Free 2nd Opinions on Any Competitors Quoted Price!
Expires: October 31, 2023
"Because Super Heroes Don't Take A Day Off!"
We provide round-the-clock services that include the following: