Get a high-efficiency AC system with the Florida PACE financing program.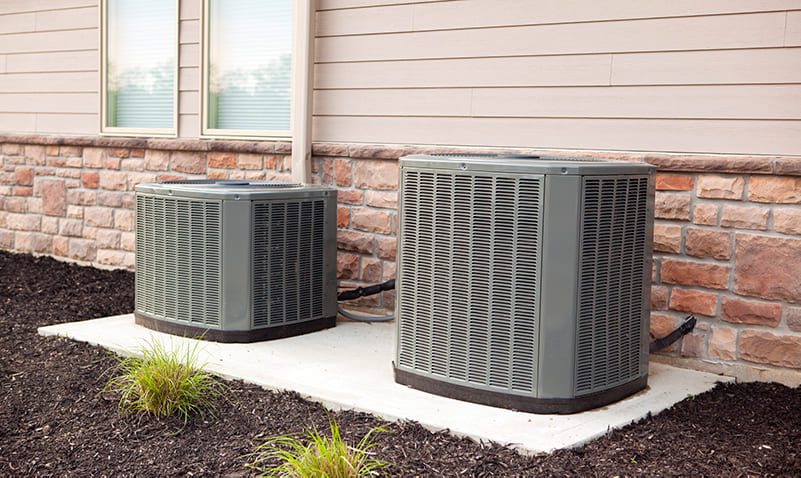 Florida gets hot, but you already know that. And you know we run our air conditioners to the max in the Sunshine State. You also know we spend a lot of money on energy bills when the weather heats up. But what you might not know about is a relatively new and exciting energy efficiency financing program called PACE.
Energy Efficiency
Today's air conditioning systems are manufactured to meet higher energy efficiency standards. These standards were established by the U.S. Environmental Protection Agency. And the Florida Property Assessed Clean Energy program can provide new air conditioning financing for qualified property owners.
The Florida PACE program helps homeowners get energy efficient AC systems at no upfront costs. So if your AC system is more than 10 years old, you're spending too much money on energy bills! If your AC has lost its cooling efficiency and is chugging energy! Super Heat and Air can help you with Florida PACE program financing for a new energy efficient AC system with no money down*!
*You must meet qualifications established by the Florida PACE program
Overview
State and local governments sponsor the PACE program to create jobs; promote economic development; and protect the environment. And the Florida PACE program pays for 100% of a project's costs. Financing from PACE is repaid over a period of up to 20 years as an assessment to a property's tax bill. And your repayment of PACE financing begins with your property tax bill for the following year. PACE is an easy way to get financing for energy efficiency upgrades to homes and commercial properties. And PACE financing has surged in popularity because of the energy saving benefits and boosts in property values it provides.
Related: Air Conditioning and the Florida PACE Program
Why choose PACE
The Florida PACE financing program is a voluntary clean energy initiative to protect the environment. It also provides an affordable means for Florida homeowners to go green. And there are many benefits to going green with financing through PACE.
Here are some of the benefits the Florida PACE program has to offer:
Get 100% clean energy financing with no out-of-pocket costs
Lower monthly energy bills and save money
Add property value to your home or commercial property
Enjoy flexible repayment terms of up to 20 years
Balance may be transferred to new owner upon sale
Financed amount doesn't affect your credit
Super Heat and Air puts together an estimate for qualified property owners to get a high-efficiency AC installed via PACE. You must be qualified and then apply for PACE financing first. Once you're approved, we install your brand new energy-efficient air conditioning system at no upfront costs.
High Efficiency AC is Waiting For You
A high-efficiency AC system that pays for itself in energy savings can be obtained with Florida PACE program financing. And Super Heat and Air can help make it happen! Our AC pros evaluate your home to get you the best AC system available for your cooling needs. And we ensure you get the most energy savings out of your brand new AC system. Florida PACE program financing is available from Super Heat and Air in the counties of Alachua, Hillsborough, Marion, Manatee and Pasco. But we may offer Florida PACE program financing assistance in the outskirts of these areas too, so don't be afraid to ask!
No Interest For 60 Months!*
With Approved Credit
Get Super Heat & Air Club Membership
for

Only $29

!
$68 Emergency Service Diagnostic
Expires: September 30, 2023
35-Point AC Maintenance Special. Normal Price: $129
Expires: September 30, 2023
$29/mo Super Heat & Air Club Membership
2 FREE Annual HVAC Maintenance Services, FREE service calls, and more!
Expires: September 30, 2023
Free Airflow and Ductwork Inspections
Expires: September 30, 2023
Free UV Light with New Install
Free UV Light with New Install
Expires: September 30, 2023
Warrior Carbon Air Purifiers* 
Expires: September 30, 2023
0% Interest & No Payments for 18 months
On New AC Unit installation
Expires: September 30, 2023
Free Estimate & Free 2nd Opinion
Free Estimate for Any New HVAC Installation
Free 2nd Opinions on Any Competitors Quoted Price!
Expires: September 30, 2023
"Because Super Heroes Don't Take A Day Off!"
We provide round-the-clock services that include the following: