Happy New Year from Super Heat & Air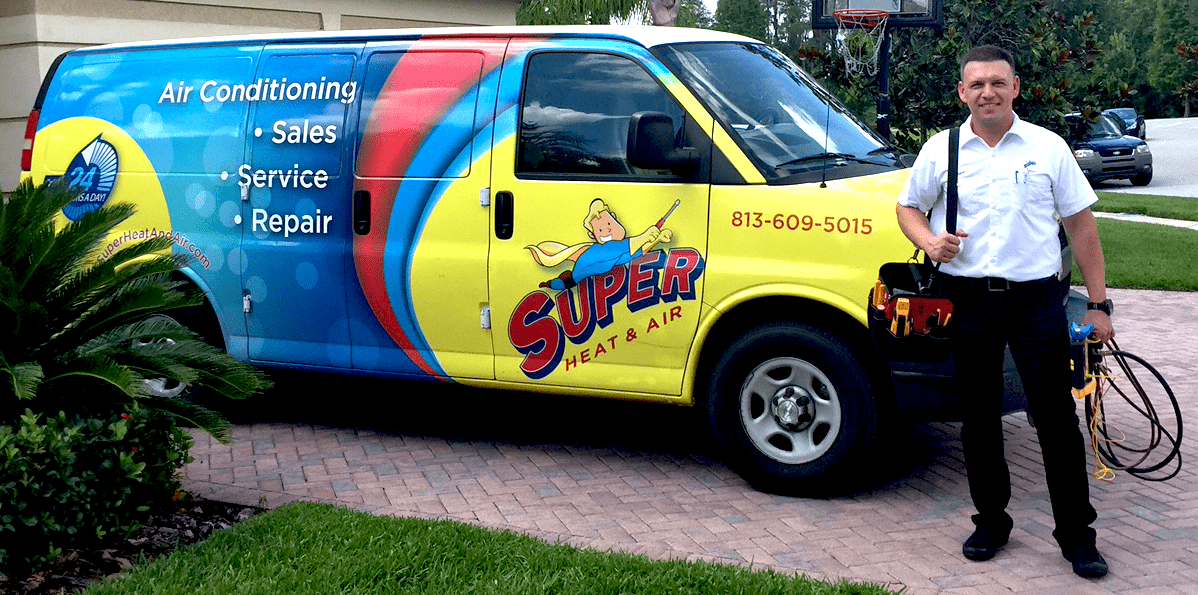 Denis Nuhic, the owner of Super Heat & Air, along with his team of air conditioning service superstars, have enjoyed a highly successful 2016 and are looking forward to an even more successful 2017!
Here's a Happy New Year message from Denis Nuhic:
"As 2016 comes to an end, we at Super Heat & Air want to say 'thank you' to all of our customers that chose us for their air conditioning and heating needs. In a highly competitive industry, thousands of homeowners in Greater Tampa Bay have turned to us for our fast response and friendly, professional staff.

What started out as a small team in 2015 has grown exponentially throughout 2016 and our service reach has expanded to cover all of the Greater Tampa Bay region and beyond! And we couldn't have done it without you, our customers, friends, families and staff!

2016 was a phenomenal year of monumental growth and success for Super Heat & Air and 2017 will only get bigger and better! Next year we will continue providing outstanding customer service to the entire Greater Tampa Bay region and growing our reputation of excellence in the highly competitive air conditioning and heating industry of the Greater Tampa Bay area.

On behalf of myself and the entire Super Heat & Air family, I would like to once again thank you for choosing us as your trusted air conditioning company and we look forward to proudly serving our communities next year and for many years to come! We wish you and yours a very prosperous and Happy New Year! "
Denis Nuhic
Owner, Super Heat & Air of Tampa
No Interest For 60 Months!*
With Approved Credit
Get Super Heat & Air Club Membership
for

Only $29

!
Add us to your Spring Cleaning List!
With a $39 System Check & Free Duct Work Evaluation
Nest Products & Installation Deal
Get Nest Pro Wifi Phone Video Doorbell & Nest Pro Learning Wifi Thermostat INSTALLED for only $897
$29/mo Super Heat & Air Club Membership
2 FREE Annual HVAC Maintenance Services, FREE service calls, and more!
Warrior Carbon Air Purifiers* 
0% Interest & No Payments for 18 months
On New AC Unit installation
35-Point AC Maintenance Special*
Free Estimate for Any New HVAC Installation
"Because Super Heroes Don't Take A Day Off!"
We provide round-the-clock services that include the following: