Air Conditioning Rebates and Incentives: Energy Efficiency Pays!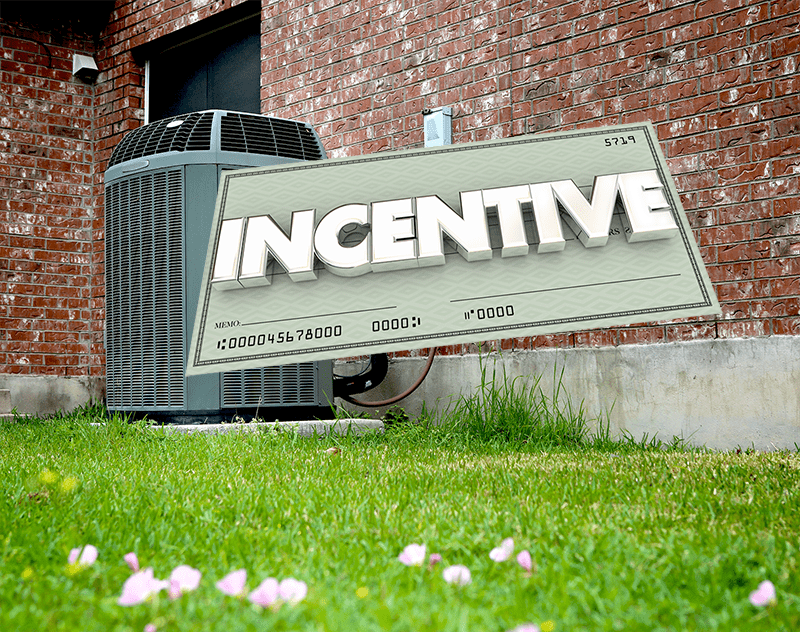 Hey Greater Tampa Bay. Do you like incentives? … Who doesn't, right? If you've been following Super Heat & Air, you know we're all about energy efficiency.
The Tampa Electric Company (TECO) has several programs that reward you for being an energy-conscious customer. One of those programs is the Heating and Cooling Program.
From TECO's website:
"Tampa Electric's Heating and Cooling program lets you earn a rebate when you replace your old, inefficient air conditioning system with a new, energy-efficient system that meets our energy-saving standards. This program is available to all residential customers."

https://www.tampaelectric.com
The full details of the Heating and Cooling program can be found here. And you can get air conditioning rebates from TECO of up to $135 with qualifying systems of 15 SEER or higher! Another one of TECO's air conditioning rebates is called the HVAC Motor Replacement Program
From TECO's website:
"Tampa Electric's HVAC Motor Replacement program was developed to improve your home's heating, ventilating, and air conditioning system. The program, available to residential customers, enables you to earn a $115 rebate when you have your existing heating and cooling system retrofitted with a high-efficiency electronically commutated motor (ECM). The high-efficiency motor is designed to make your system operate more efficiently and help reduce your energy costs."

https://www.tampaelectric.com
This article is not intended to promote TECO's rebates programs. Instead, the purpose is to let our readers know that energy efficiency pays off! We're using TECO as an example because we live in Tampa. But according to energy.gov, utility companies nationwide are offering incentives for homeowners to transition to energy efficiency.
This is 2018, and the transition to clean energy is happening worldwide. Aside from helping protect the environment, clean energy saves homeowners money. And we've mentioned this a million times, but we'll repeat it: today's air conditioning systems are manufactured by higher energy efficiency standards. So if your AC system is of a certain age, it's an obsolete energy chugger. And you're wasting money by keeping it.
We'll skip the sales pitches and shameless plugs here (sort of). But we have ways to get you easy, affordable financing for a new energy-efficient air conditioning system. So we'll leave you with a simple call to action:
Call us! If you qualify for the program, you can get a brand-new energy-efficient AC system at no upfront costs.
No Interest For 60 Months!*
With Approved Credit
Get Super Heat & Air Club Membership
for

Only $29

!
Add us to your Spring Cleaning List!
With a $39 System Check & Free Duct Work Evaluation
Nest Products & Installation Deal
Get Nest Pro Wifi Phone Video Doorbell & Nest Pro Learning Wifi Thermostat INSTALLED for only $897
$29/mo Super Heat & Air Club Membership
2 FREE Annual HVAC Maintenance Services, FREE service calls, and more!
Warrior Carbon Air Purifiers* 
0% Interest & No Payments for 18 months
On New AC Unit installation
35-Point AC Maintenance Special*
Free Estimate for Any New HVAC Installation
"Because Super Heroes Don't Take A Day Off!"
We provide round-the-clock services that include the following: