If you're asking yourself, " Where can I find AC repair near me ?" you'll soon know that the best answer is Super Heat & Air.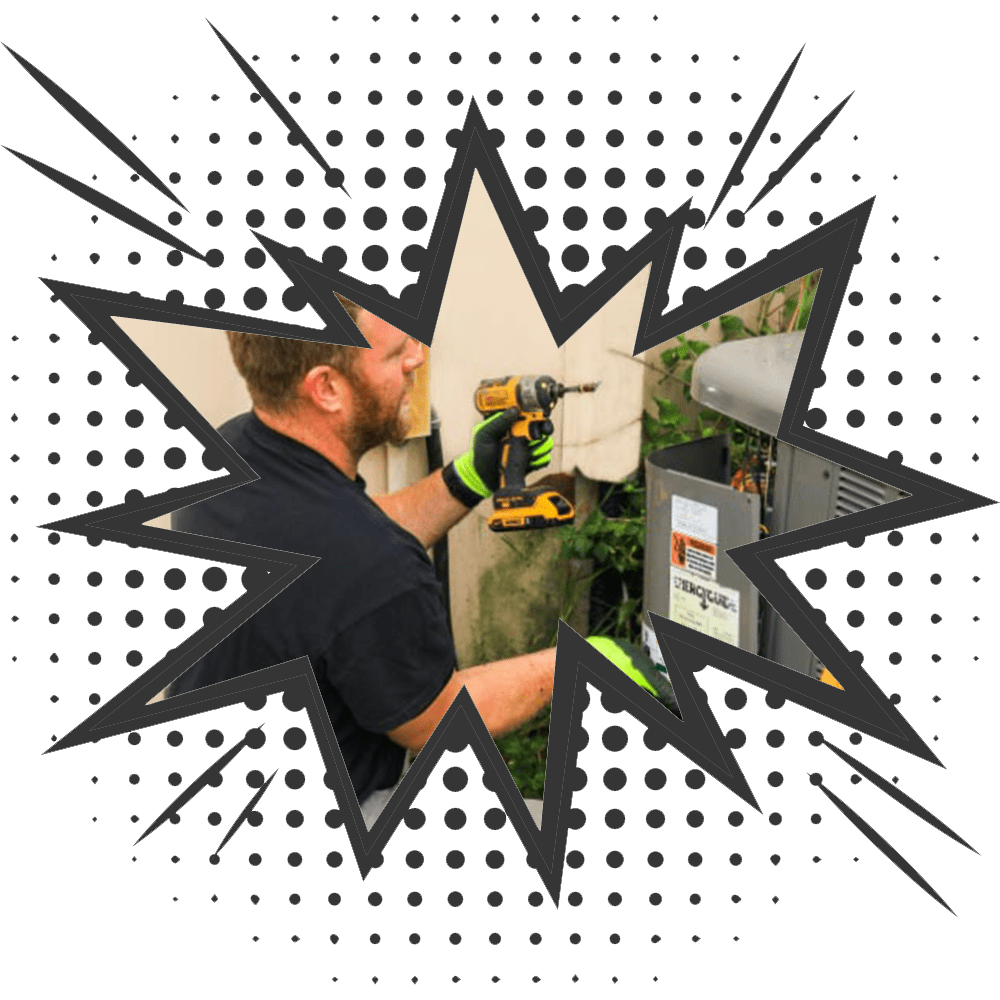 AC Repair near Me – Tampa, Lakeland, Seffner, Dover, Valrico & Other Neighborhoods
If you have lived in Florida for any length of time, you know how hot and humid it can get during the summer months. To keep your home or business comfortably cool throughout the warm season, you'll need to have a working air conditioner. At Super Heat & Air, we will gladly assist with all of your AC installation and repair needs. The next time you ask yourself, " Where can I find AC repair near me ?" you'll know that the answer is Super Heat & Air.
Complete AC Repair Services
For comprehensive AC installation and repair services, you can trust Super Heat & Air for a job well done. Services include:
AC Repair – Air conditioner problems can happen at any time of the day or night, so we offer 24-hour emergency repair services that allow you to get back to your busy life as quickly as possible.
AC Maintenance – Ongoing maintenance is the best way to maintain the health of your air conditioner so that it will keep cool air flowing over the years. Catching problems early will typically reduce your repair costs, so it is in your best interest to schedule regular maintenance services.
HVAC Installation – We provide expert air conditioner installation services, whether you are replacing an old system or putting in a new one. Choose from some of the best brands in the market today to find the perfect AC system for your Florida home or business.
Air Duct Cleaning – To keep your system operating as efficiently as possible, you need to keep your air ducts clean. Dead skin cells, dust, allergens, and other debris can build up in the ducts, potentially leading to complications in your air conditioner system.
No Interest For 60 Months!*
With Approved Credit
Get Super Heat & Air Club Membership
for

Only $29

!
Add us to your Spring Cleaning List!
With a $39 System Check & Free Duct Work Evaluation
Nest Products & Installation Deal
Get Nest Pro Wifi Phone Video Doorbell & Nest Pro Learning Wifi Thermostat INSTALLED for only $897
$29/mo Super Heat & Air Club Membership
2 FREE Annual HVAC Maintenance Services, FREE service calls, and more!
Warrior Carbon Air Purifiers* 
0% Interest & No Payments for 18 months
On New AC Unit installation
35-Point AC Maintenance Special*
Free Estimate for Any New HVAC Installation