4 Signs You May Need a New Ac Unit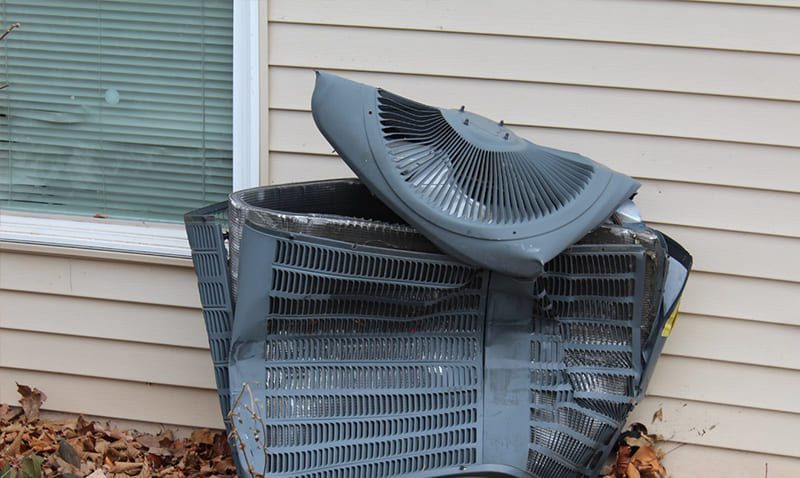 Do you find yourself spending your free time trying to decide if you should invest in a new air conditioner? It is a tough decision to make because a new AC is expensive and choosing the wrong unit could cost you more in the future.
Our team at Super Heat & Air knows what an important decision it is, and we have come up with four signs that may point you toward a new AC system this summer.
Your Air Conditioner is Old or Inefficient
The age of an air conditioning unit can play an important role in your decision to get a new one. Keeping in mind that the average lifespan of most air conditioners is 10-15 years, if your AC is older than that, it might be time to upgrade to a newer, more energy-efficient unit.
The combination of an aging system and more frequent repairs should be a good indication that it is time to replace your system.
Your Energy Bills Continue to Rise
If your monthly energy costs continue to increase, you may be noticing the inefficiencies of your AC system hitting you in your bank account.
The truth is new air conditioners are much more energy-efficient than older ones. As technology continues to improve, each new year brings about new innovations and more efficient cooling power with the use of less energy.
In fact, the US Department of Energy (DOE) states that high-efficiency AC units can reduce energy usage by 20-50 percent a year.
While installing a new air conditioning system can be a large upfront investment, the amount saved on monthly energy bills will add up over time.
It is Hot and Humid Inside
Your air conditioning system's job is to not only cool your home but remove humidity from the air too. If you notice that your AC is not removing enough moisture on extremely hot and humid summer days, your system might be having a hard time keeping up.
High humidity levels in the home can cause more than just discomfort—it can cause mold and mildew in your Tampa Bay home.
Further, if your AC is blowing warm air or has stopped cooling completely, you may be on your way to a complete system breakdown.
Although repairs might take care of the problems for now, if you have a combination of age and several other issues, it may be time to start saving for a new air conditioner!
You Know the Repair Man by Name
While we love our customers and would love to be on a first-name basis with everyone, if we are getting called out to your home more than a couple of times a year outside of preventative maintenance visits, there is a problem.
Although understandably, you would rather repair and replace components that are causing your AC unit to malfunction, than purchase a new one, the frequency of repairs could be a telltale sign that you need to make that investment in a new system.
Energy-efficient Air Conditioning Systems
If you have noticed any of the above signs, it might be time to say goodbye to your old AC unit, and hello to a new, high-efficiency unit! We only install new AC units that meet today's energy-efficient standards at the best value possible!
A brand-new energy-efficient air conditioning system is waiting for you. Save money on repairs and call the pros at Super Heat & Air today— (813) 355-0288! 
No Interest For 60 Months!*
With Approved Credit
Get Super Heat & Air Club Membership
for

Only $29

!
Free UV Light Installed with every Duct Cleaning!
Expires: December 31, 2023
Is your system ready for the cooler weather? Get our 35-Point AC Maintenance Special.
Expires: December 31, 2023
Looking for the best way to sanitize your ducts? Start with our safe and effective duct sanitization service!
Expires: December 31, 2023
Normally priced at $89. This is a 56% discount!
Expires: December 31, 2023
Free Air Quality Estimates
Take the first step toward improving your air quality with our FREE air quality estimate.
Expires: December 31, 2023
$68 Emergency Service Diagnostic
Expires: December 31, 2023
Free UV Light with New Install
Free UV Light with New Install
Expires: December 31, 2023
Free Airflow and Ductwork Inspections
Expires: December 31, 2023
Super Heat & Air Club Membership
2 FREE Annual HVAC Maintenance Services, FREE service calls, and more!
Expires: December 31, 2023
10% Off Flat Rate Duct Cleaning
Expires: December 31, 2023
"Because Super Heroes Don't Take A Day Off!"
We provide round-the-clock services that include the following: